Mentorship is at the heart of everything we do.
We are a digital media arts center offering in-school, after-school, summer camps, youth-in-care, and satellite programming for students ages 9-19 of all skill levels and aspirations in film, music, audio and design. If you are a student, an artist, an activist, a parent, a teacher, or someone who believes in the power of this generation, you are in the right place. 
SPY • HOP (V): THE ACT IN WHICH A DOLPHIN RISES ABOVE THE WATER IN ORDER TO NAVIGATE AND DETERMINE ITS POSITION IN RELATION TO OTHER MEMBERS OF THE POD. 2. TO LOOK AHEAD. 3. TO TUNE IN.
Spy Hop offers hands-on project-based programming in Salt Lake City and across the state of Utah for students 9-20 of all skill levels and aspirations. We meet young people where they are in their lives and invite them to tell their stories through film, music, audio and design. Our model combines youth development, arts education, and career preparation to empower young people to gain the skills they need to be successful.
Spy Hop's mission is to mentor young people in the media arts to help them to find their voice, tell their stories, and effect positive change in their lives, communities, and the World.
We envision a world in which all young people possess the skills and mindsets necessary for success and that their voices are heard and valued as conduits of change in their communities.
Founded in 1999 as an alternative after-school tutoring program, Spy Hop served twelve students during its first year of operation. The organization has since grown exponentially and now serves over 18,000 students a year from more than 120 schools across the state, making it one of the largest and most diverse youth media organizations in the U.S. This growth and success are the results of Spy Hop's ability to develop and deliver an engaging portfolio that includes, in-school, after-school, and satellite programming in film, audio, music, and digital design.
The following statements encompass the beliefs and mindsets that will put into focus the what and why of the goals we will prioritize over the next ten years. We are committed to making our plan actionable with accountability embedded throughout our implementation journey.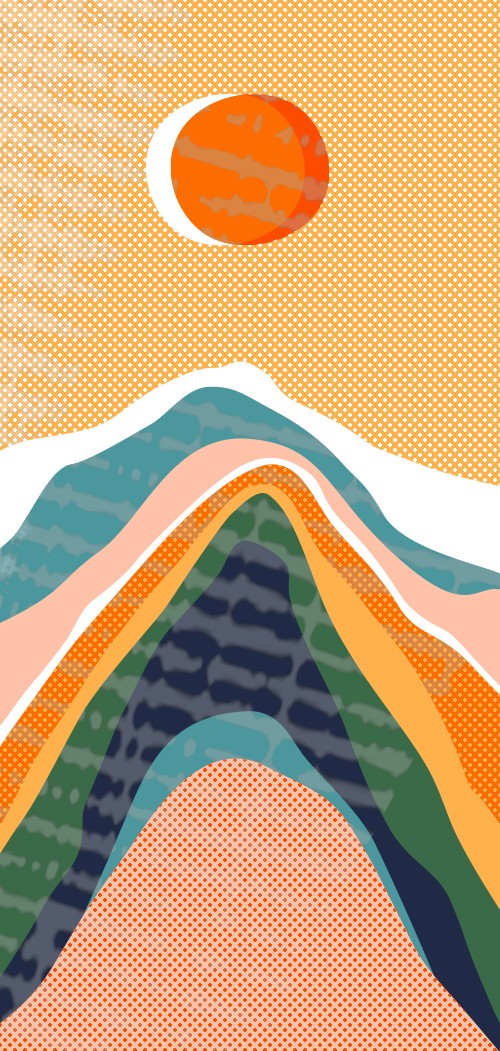 LAND ACKNOWLEDGEMENT – We acknowledge and honor the Indigenous communities native to this region, and recognize that Spy Hop's home in Salt Lake City, Utah, the Kahlert Youth Media Art Center, is built on indigenous homelands and resources. We recognize the Eastern Shoshone, Paiute, Goshute, and Ute Tribes as the past, present, and future caretakers of this land. We commit to learning the histories of this land, to understand better how to honor the land in ways that are authentic and meaningful, and to use that lens to help us see who has and does not have access to its resources, and to examine our own place, abilities, and obligations to the communities and people we serve.
ORGANIZATIONAL CULTURE – We celebrate a culture at Spy Hop that is a fun, dynamic, evolving ecosystem; one that nurtures the vibrant, creative, individuality of youth and staff by communicating openly, honoring our multiculturalism, and affirming our intergenerational wisdom in such a way that all participants within the ecosystem have the capacity to thrive.
ANTIRACISM – We believe that anti-racism is the process of becoming aware of and acknowledging the impact of racial oppression within our current social, political, and institutional systems, while actively and intentionally working in community to replace those systems with pedagogies, policies, and practices that lead to collective liberation  – the truth that none of us are free until all of us are free. As an antiracist organization, Spy Hop is committed to changing the systems of oppression that have disproportionately impacted many of our students and their communities. Spy Hop's antiracism practices are rooted in hope, action and accountability, and the belief that collective liberation is truly possible.
We embrace the following five principles to support our staff, students, and board in co-creating a path to Collective Liberation: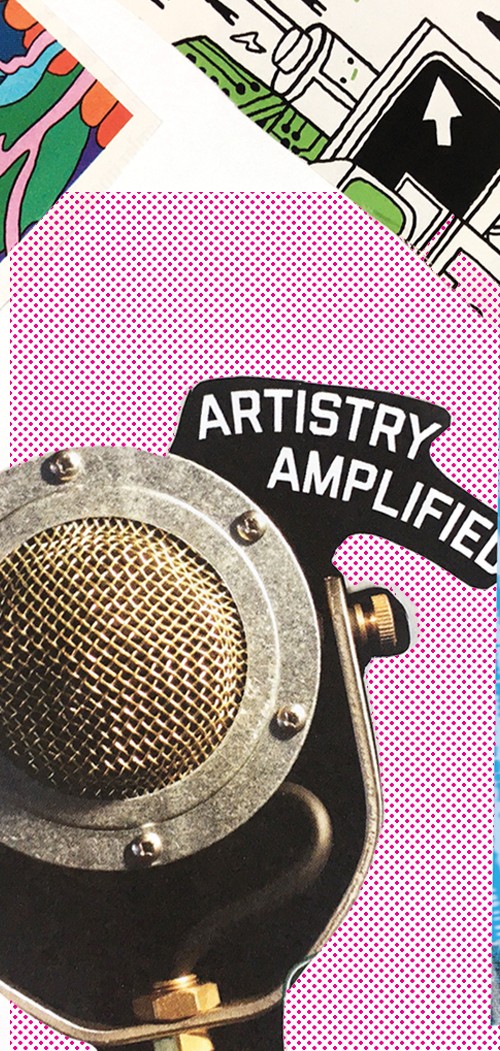 RESPECT: We honor the diverse backgrounds, skills, and lived experiences of each person and foster an environment of wonder and support for our colleagues, their projects, and the students we serve.
ACCOUNTABILITY: We champion responsibility and cultivate a culture of approachable, transparent, proactive, and timely communication to improve collaboration and impact of our work.
BELONGING: We strive to cultivate a community where every individual feels safe, brave, loved, welcomed, respected, and supported to be and grow in their most authentic version of self.
EQUITY: We understand that not everyone begins on a level playing field and we intentionally work to ensure that everyone has what they need to thrive on their journey.
TRANSFORMATION: We leverage the transformative nature of relationships as a force for good in order to foster the social, emotional and creative intelligence necessary to dismantle systems of oppression and create systems of collective liberation in its place.
Serving Students Across Utah
One size doesn't fit all. We recognize that not all students can access our downtown SLC location, so we have developed a program model that allows us to take our classes and workshops to communities across the state of Utah. Here is a snapshot of who we have served over the past three years (2016-2019).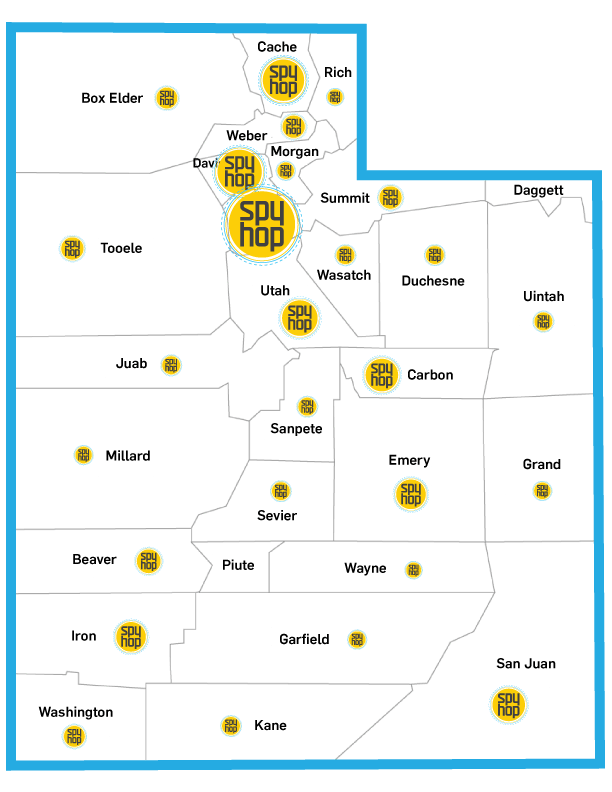 15,000+ 


Students served annually
15


Average age
42% 


Come from low income homes
62%


Male
37% 
Female
1%


Trans
55%
White
23%
Hispanic/Latino
9%


African American
5%


Pacific Islander
3%
Asian
2%
Native American