Spy Hop Rooftop Event Venue
Located in the heart of Salt Lake's Central 9th District, the Spy Hop Rooftop offers a modern space to create inspired, memorable events. Whether you envision an intimate or expansive experience, this above-the-horizon venue was built by our community, for our community, to create anything imaginable. 
As a branch of Spy Hop, the Rooftop serves as a contemporary venue for events large and small, it also raises critical funds needed to support the organization's positive-youth development programs throughout the state of Utah. Learn more about Spy Hop's impact.
Book your event!
For the best chances of availability please submit your request at least 30 days prior to the desired event date. This helps ensure ample planning time and coordination to make your event the best it can be!
Additonal questions? Please fill out the form below to start the inquiry process or contact the Spy Hop Rooftop Manager, Alecia Cenaruzabeitia, alecia@spyhop.org.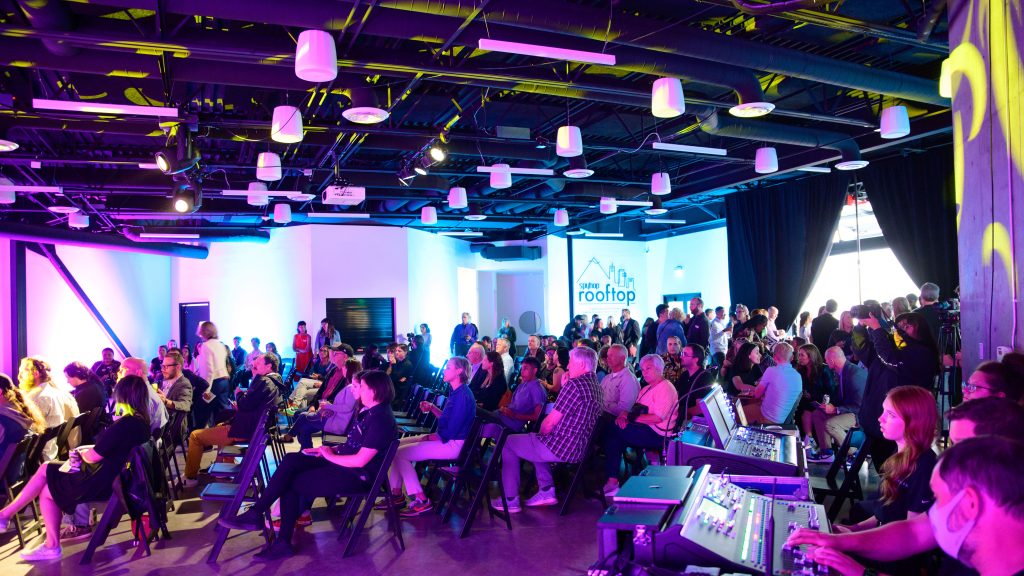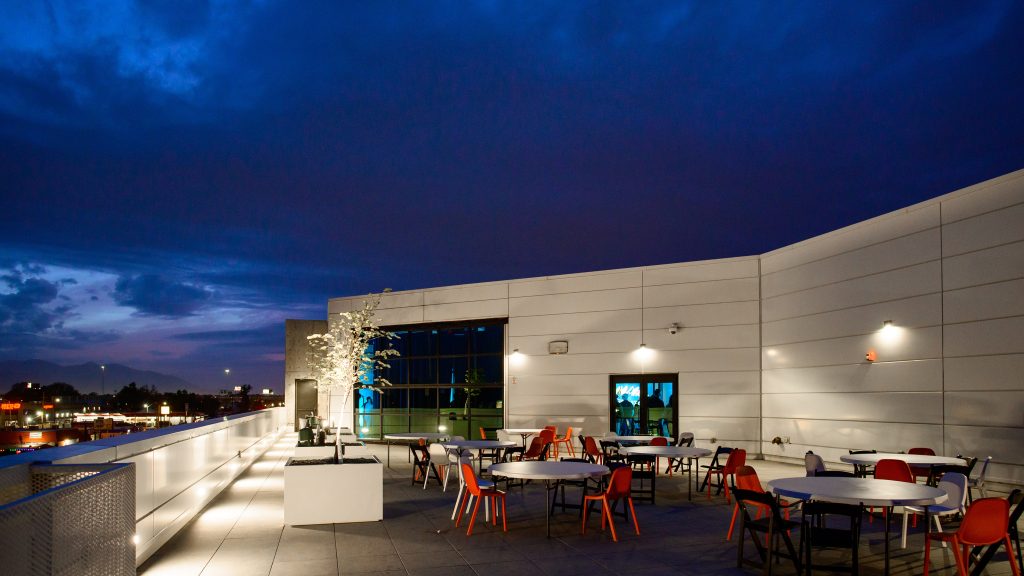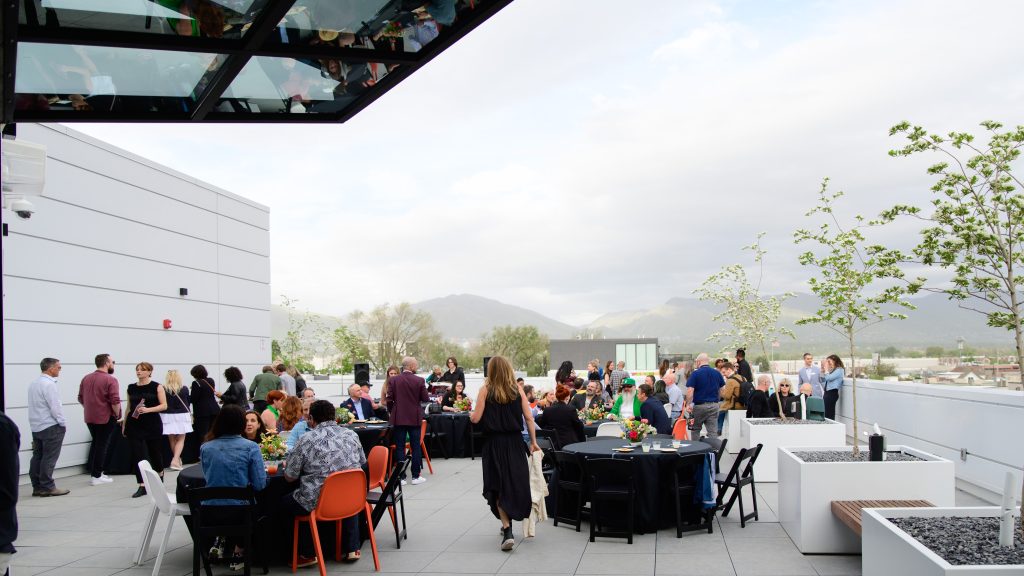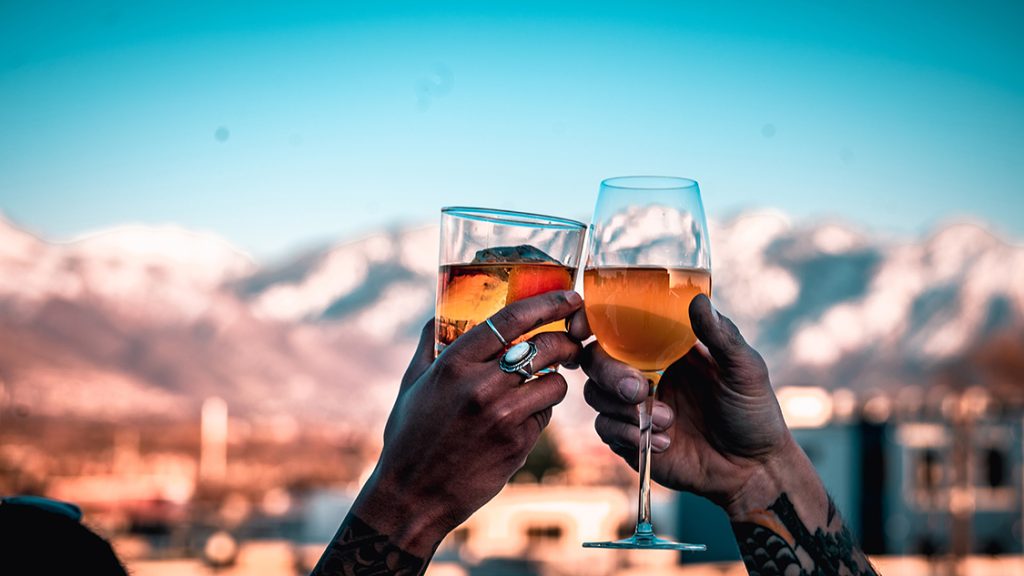 The Spy Hop Rooftop Features:​

Capacity

Venue max capacity: 180
Seated capacity: 120
Details
7,000 sq. ft. indoor/outdoor venue with large aviation-style door

3,400 sq. ft. indoor space with high ceilings and windows
2,700 sq. ft outdoor patio with views of the Wasatch Range
Catering kitchen with fridge, freezer and prep tables
Tables, chairs, and highboy tables available to rent
Open vendor policy (access to a suggested list of vendors)
Located next to 9th South TRAX stop. Neighborhood street parking is available.
Noise ordinance is 10 pm. Venue closes at 12 am.
BYO alcohol is permitted. Licensed bartending service and necessary permits required.
High Tech A/V System
Built-in projector system with drop-down screen
Google Fiber WiFi
Equipped for theatrical lighting 
Sound system with Bluetooth capabilities
Assisted listening devices available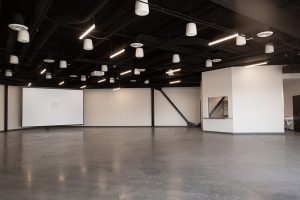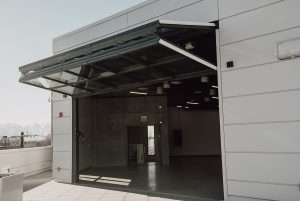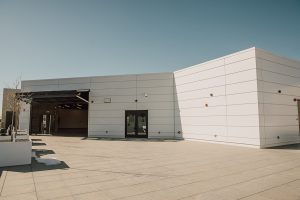 Take a Virtual Tour of the Rooftop!
Take a virtual tour of both our indoor space and our outdoor patio! With 7,000 square feet, and design in mind, The Rooftop is made to capture the essence of your event. 
Getting Here
Our Spy Hop Rooftop event space is located right next to the 900 South Trax stop and on the 900 South bus route. Click here for TRAX and bus Schedule.
*Please note that 900 South is under construction. The 9 Line bus stop has been temporarily relocated to the corner of 800 South and 200 West. See below for our drop-off and pick-up route as we navigate the construction.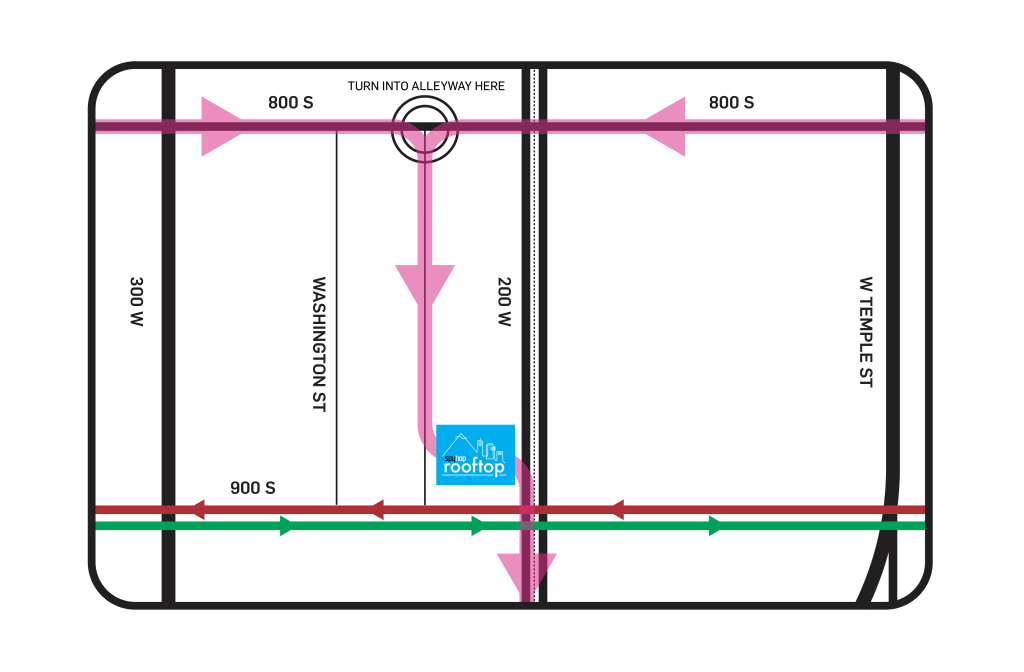 To access The Rooftop, please access our parking lot through the alleyway accessible from 800 south, just west of 200 west. There will be a Spy Hop business access sign indicating the entrance to the alleyway. Look for a big parking lot and a blue USPS mailbox in the curb strip — the alleyway looks like a driveway.
Drive down the alleyway; Spy Hop's Rooftop event facility and parking lot will be on your left. You may park under the covered loading zone parking area. Leaving The Rooftop, you may either exit onto 200 west and turn right to travel south, or you may exit through the same alleyway, driving north toward the 800 south exit.