What makes Spy Hop, Spy Hop?
Over the years Spy Hop staff and mentors have explored, refined, and defined what goes into our special sauce, otherwise known as the "Spy Hop Way." Like a coveted family recipe, ours isn't so much about exact measurements, but about the quality of the ingredients and that the recipe is executed with intention, authenticity, and respect.
Our evaluation partners and friends at Convergence Design Lab define the Spy Hop Way like this: High-quality media, engaged youth voices, youth-powered spaces, professional mentors, community involvement, and enduring values: this is The Spy Hop Way. What we have learned is that our way of doing things is simple and complex; but in essence we meet young people where they are in life and invite them to share their stories through film, audio, music, and design. It is magical. It is inspiring. It is work and it is working.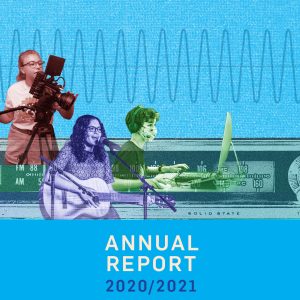 Explore our 2020-2021 Annual Report. As an organization, we have much to be grateful for. We are proud of our work and the incredible accomplishments of our students, staff, and board.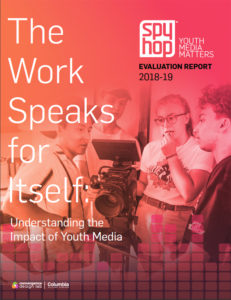 Read our most recently published evaluation report to learn more about Spy Hop's pedagogy and approach to positive youth development.