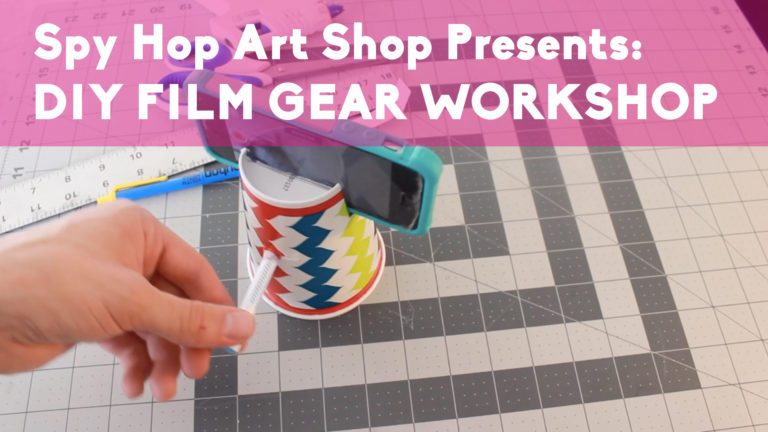 Learn how to make versatile homemade filmmaking items that will help you enhance your filmmaking abilities and help you make more professionl looking film projects!
Please send us a photo or two of creations when you are finished artshop@spyhop.org or tag us #spyhopartshop on social media.If you have any questions feel free to email our team!
Learn how to make a homemade tripod for filming with your phone! In this video you will create a basic but functional tripod that can be used for a variety of filming magic!
Materials and Downloads Needed:
Paper or plastic cup
Ruler
Small piece of cardboard
Liquid glue (hot glue or elmer's glue)
2 pens or pencils
Tape
Phone
In this video learn how to make your own lighting gels to add to your filming!
Materials and Downloads Needed:
Wax Paper
Flash light or movable lamp
Colored Markers
Rubber bands or tape
Camera