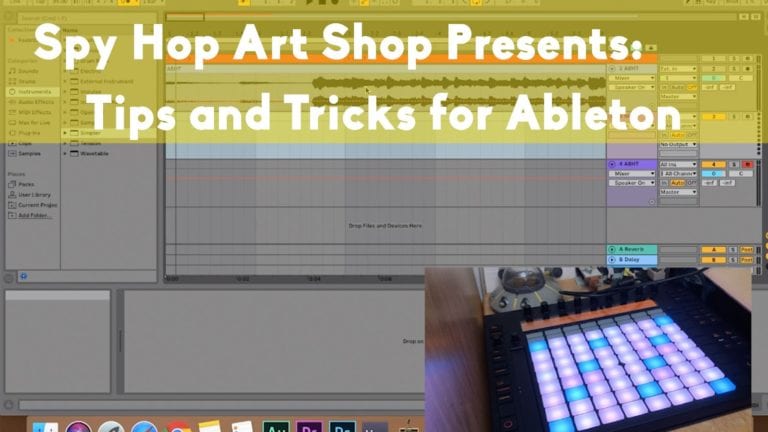 In these tutorials, Anthony teaches you how to use Ableton tricks and tips for more efficient music production.
Please send us a photo or two of creations when you are finished artshop@spyhop.org or tag us #spyhopartshop on social media.If you have any questions feel free to email our team!
In this video, Anthony shows you how to use an instrument in Ableton Live called simpler. It's a trick he does in his Hip Hop production that can be used in different genres. Then, he takes you through the step by step process of creating your own simpler and samples for your song.
Materials and Downloads Needed:
Access to Ableton Live software
Ableton Push