Meet the Phase 2 Productions Team
AMANDA MADDEN, Phase 2 Director (they/them/theirs)
Amanda is a filmmaker, artist, and educator, and has worked in media as an editor, director, and creator of commercial, web, documentary, narrative, and experimental projects for the past 12 years. They have worked with clients including MTV, Refinery29, Nickelodeon, Food Network, Condé Nast, NBC Universal and HuffPost. Their portfolio includes an award-winning TV pilot/web series, the feature documentary Roleplay and award-winning experimental documentary projects. They have exhibited work internationally including in the Athens International, Thomas Edison, Big Muddy, Mosaic World, Brooklyn Women's, DOCNYC, Outgaze, Asian American International, Newark International, and Imagine This Women's International Film Festivals and The Artists Forum Festival of the Moving Image. They hold a BA in film and photography from Montana State University and an MFA in socially engaged non-fiction media from Hunter College.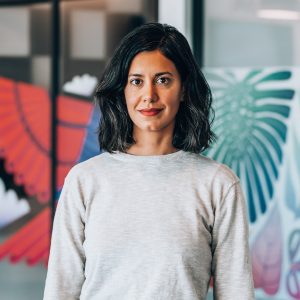 MARÍA VILLASEÑOR, Phase 2 Producer (she/her/hers)
María is an Emmy-nominated producer, journalist, and educator and has worked in media and education as a newspaper reporter, middle school teacher, video journalist, video instructor, and documentary producer for the past 14 years. Her work has been featured in The New York Times, TIME, PBS, National Geographic Channel, Quartz, Condé Nast, NBC, VICE International, Retro Report, and The Salt Lake Tribune. She co-produced two seasons of the award-winning short documentary series "What Happens Next," which explored emerging technology and future trends such as solar power, wastewater recycling and cryptocurrency in places like Guatemala, Namibia, Colombia and stateside. She was also part of an award-winning reporting team that documented mold in NYC's public housing. She got her BA in communication and anthropology from Weber State University and an MA in journalism from the City University of New York Graduate School of Journalism.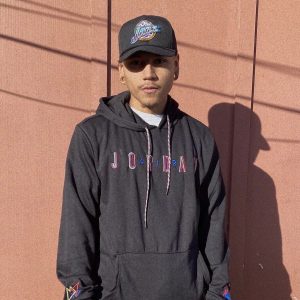 DANIEL MORANTE (He/Him)
What are you up to these days? I'm a Recording Artist / Audio Engineer currently studying Music Recording Technology at Salt Lake Community College. As an artist, I strive to be creative on a daily basis whether that be writing Poetry and Lyrics for my music or helping my peers record their music. I spend a lot of time in different recording studios learning from my mentors. I take pride in my culture as a Chicano and express myself through hip hop. 
What is your favorite Phase 2 project you've worked on: My favorite phase 2 project was operating sound for a film set on a Vincent Van Gogh scene I did at Spy Hop alongside our crew. Being able to use new equipment and microphone techniques for film was a positive experience and challenge that I appreciated. 
What are your creative goals?  As an up-and-coming independent Artist and Engineer, I would like to be self-sufficient and pave the path for other independent artists of color that come after me. I aspire to acquire the adequate knowledge and experience I need in order to run my own recording studio in hopes to help myself and others record and relay an authentic message. 
What are you currently watching, reading, or listening to: I am currently re-reading " The Outsiders" by S.E. Hinton and I'm listening either listening to Tupac, Nipsy Hussle, Mozzy, or Kendrick Lamar. 
What's your favorite snack: any type of fruit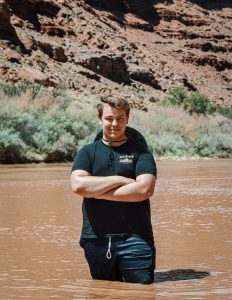 CALVIN MUMM (he/him/his)
What are you up to these days? I am a filmmaker studying at Sarah Lawrence College where I am taking classes on literature, documentary filmmaking, and community engagement through media.
What is your favorite Phase 2 project you've worked on: My favorite Phase 2 project I worked on was SLC Library's Digital Navigator Program because I enjoyed editing for a project that I thought provided a very unique and valuable resource for Salt Lake City residents that are often ignored.
What are your creative goals?  I hope to become an editor and documentary filmmaker because I think creating films can be an impactful and personal way of connecting with the identities we value and the communities that surround us.
What are you currently watching, reading or listening to: Recently, I've been watching It's Always Sunny in Philadelphia, reading My Heart is a Chainsaw by Stephen Graham Jones, and listening to the tabletop role-playing podcast Dungeons and Daddies.
What's your favorite snack: peanut butter and apple slices
Find me at: www.calvinmumm.com